New Equipping Hour Classes
May 27th, 2018
In the Beginning (Genesis 1-11)
In Genesis 1-11, we will examine the origins of the universe, man, marriage, family, the Fall, sin, and judgment. We will also learn how mankind came to be divided into different races and nationalities. Through it all we will see the unconditional love of God and His plan of redeeming man.
Teachers - Darryl Shakeshaft & Jim Werner
---
Parenting 101
Parenting is not just a task we must do, nor is it a set of pragmatic methods we follow in order to achieve a certain behavior. Parenting is about bringing glory to the God who designed family as an expression of His own character. Parenting can be intimidating, and there is no more weighty responsibility in all the world. Yet parenting is meant to be a joy and not a burden. This parenting class will equip you through Biblical principles to be a successful Christian parent.
Teachers - Andy Woodfield & Gary Acosta Sr.
---
Eschatology: The Doctrine of Last Things
You'd probably never turn off an exciting movie 15 minutes before the end but many Christians put down their Bible's when it comes to the end of the Bible's story- the doctrine of eschatology.
Eschatology is a study of the last things in God's plans- the future plan for individuals-regarding heaven and hell, as well as His future plan for the world- the rapture, the second coming of Jesus Christ, the millennial kingdom and more. If you find that you have ignored the end of God's story, whether from confusion or lack of concern, this class will help clarify what is foggy and cause you to look with great hope and anticipation towards the future you can have in Christ.
Teachers - Andrew Callaway & Josh Pritchett
---
Christianity Explored
Christianity Explored is a "jargon-free introduction to Jesus Christ." The class is designed to familiarize the students with who Jesus is and why he is of absolute importance to every person who has ever lived. Drawing from the book of Mark, students will explore who Jesus was, what his aims were, and what it means to follow him. This is an ideal course for anyone with little or no experience of Christianity.
Teachers - Josh Taylor & Chris Shore
---
Doxa Student Ministry
Back to the Beginning: A Study of Genesis
A study of the beginning of everything! How do you know where you are going unless you understand where you came from? Genesis is an important book to have a proper biblical worldview in the life of a teenager. Come join us this trimester as we look at the key chapters from the book Genesis. Topics include: the Fall, the Flood, and the Tower of Babel.
Teachers - Joe Acosta & Jeff Porter
---
Impact Student Ministry
On alternating weeks, Junior High students are taught using Answers Bible Curriculum- a three year program that covers the entire Bible. 3rd Quarter Theme: "God is Faithful" and also Big Truths for Young Hearts - a systematic theology written for children.
Teacher - Bobby Farinha
HCC Family Camp 2018
July 12th - July 14th, 2018
$0 - $130
Details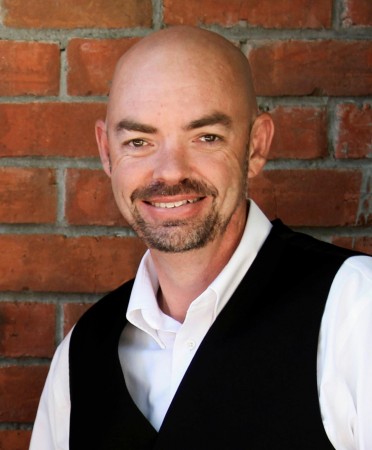 Camp Speaker - Nigel Shailer
Nigel serves as a Pastor at Faith Bible Church in Murrieta, CA. His passion is to train and equip believers to serve in the local church as pastors, elders, missionaries, and in significant lay ministries.  He is a discipler of men having been involved in ministry for over 30 years.
Previously, Nigel served as Vice-Principal, Academic Dean, and Head of Bible Exposition at The Shepherd's Bible College (a TMAI training institute) in New Zealand.
Nigel earned a Bachelor of Applied Theology from Carey Baptist College in Auckland, New Zealand. He graduated in 2000 from The Master's Seminary in Los Angeles with a Master of Divinity degree and in 2013, earned a Doctor of Ministry degree from TMS.
He married Sereena in 1991. They are both "Kiwis" (born and raised in New Zealand). Nigel loves to watch the "All Blacks" playing rugby. He cycles 2-3 times a week. Sereena serves in music ministry and hospitality. She is a great cook and scrap-booker. They love the Lord Jesus Christ, each other, and the local church.
Find him at faith-bible.net
Camp Theme - "I Need You. You Need Me." (Valuing Everyone's Contribution in the Church)
Camp Location
201 Dodge Ridge Rd, Pinecrest, CA 95364
Accommodation & Food
Camp Chinquapin is well suited for your needs with RV sites, deluxe cabins, standard cabins, and tent sites. There are clean bathrooms with showers and full laundry facilities available.
On top of all this, all your meals on Friday and Saturday will be totally taken care of, with soda and coffee on tap all day - and the food is excellent.
What To Expect
Spiritual renewal
Swimming and fishing in the lake
Hiking
Biking
The Mini Olympics
Plenty of free time to be refreshed
What To Bring
Sleeping Bag
Pillows
Blanket
Towels
Clothes
Bible
Pen
Notebook
Flashlight
Toiletries
Bikes
Skateboards
Mosquito spray/repellent
Camp Schedule
THURSDAY, JULY 12
3:00 pm - Arrive at Camp
5:00 pm - Dinner
6:00 pm - Welcome, Introductions
6:30 pm - 7:30 pm: Session #1 (Speaker: Nigel Shailer)
FRIDAY, JULY 13
8:00 am - Breakfast
9:00 am - 10:30 am - Session #2 (Speaker: Nigel Shailer)
10:45 pm - 12:30 pm - Group Picture, Mini Olympics
12:30 pm - Lunch (Cafeteria or to go)
12:30 pm - 5:30 pm - Free Time
5:30 pm - Dinner
6:30 pm - 8:00 pm - Awards & Game Show
8:00 pm - Campfire & S'mores
SATURDAY, JULY 14
8:00 am - Breakfast
9:00 am - 10:30 am - Session #3 (Speaker: Nigel Shailer)
Clean up and pack up—Drive Home...
HCC Work Day
July 28th, 2018
What is happening?
A day to lend a hand to help maintain Hickman Community Church's property and facilities.
---
Where is this happening?
Hickman Community Church
---
Who is this for?
For anyone who wants to help
Men's Breakfast
September 15th, 2018
$0
What is happening?
Men's Breakfast
2 Timothy 2:2 "The things which you have heard from me in the presence of many witnesses, entrust these to faithful men who will be able to teach others also.​"
God has chosen to pass on His word to generation upon generation through faithful men. Men who are continually being sharpened by one another & sanctified into the likeness of our Lord Jesus Christ by the grace of God.
---
Where is this happening?
Hickman Community Church
---
Who is this for?
Bring your sons, neighbors, or anyone that you wish to hear the good news of Jesus Christ. The Men's Ministry of HCC looks forward to sharing a meal & praising God with you.
---
Testimony
Reuben Woodfield
---
Speaker
(No Photo)
Chris Shore
Trap Shoot
November 3rd, 2018
$0
What is happening?
""Come out to not only to shoot firearms but also fellowship with men of God. Come learn not only how to hit the clay target but what do you do if you "miss the mark..." which is called sin.
This event has the evangelistic goal in preaching the good news about Jesus Christ and seeing men's lives being transformed for the glory of God! Please bring a friend or family member to join us."" -Josh Taylor
---
Where is this happening?
Perry Landes' Ranch
10381 Star Ave. Waterford CA - click here for map
---
Who is this for?
Bring your sons, neighbors, or anyone that you wish to hear the good news of Jesus Christ. The Men's Ministry of HCC looks forward to sharing a meal & praising God with you.
---
Speaker
(No Photo)
Curt Cowan
---
Testimony
(No Photo)
Josh Taylor
---
Special Notes
!!Due to firearms being used only youth between the ages of 7 and 17 are allowed with an accompanying guardian!!
Lunch will be provided and any donations to offset the cost are appreciated.